[NEW] Q-Code System of Quarantine information and its use
From March 21, 2022, Quarantine Exemption will be applied to those who have completed vaccination in Korea or registered overseas (outside of Korea) vaccination history at the Korean public health center. (Excluding Pakistan, Uzbekistan, Ukraine and Myanmar). Anyone who inputs normal quarantine information through Q-code will be able to avail fast and convenient quarantine inspection after arrive in Korea. Here is the Guide of how to put information for Q-Code system.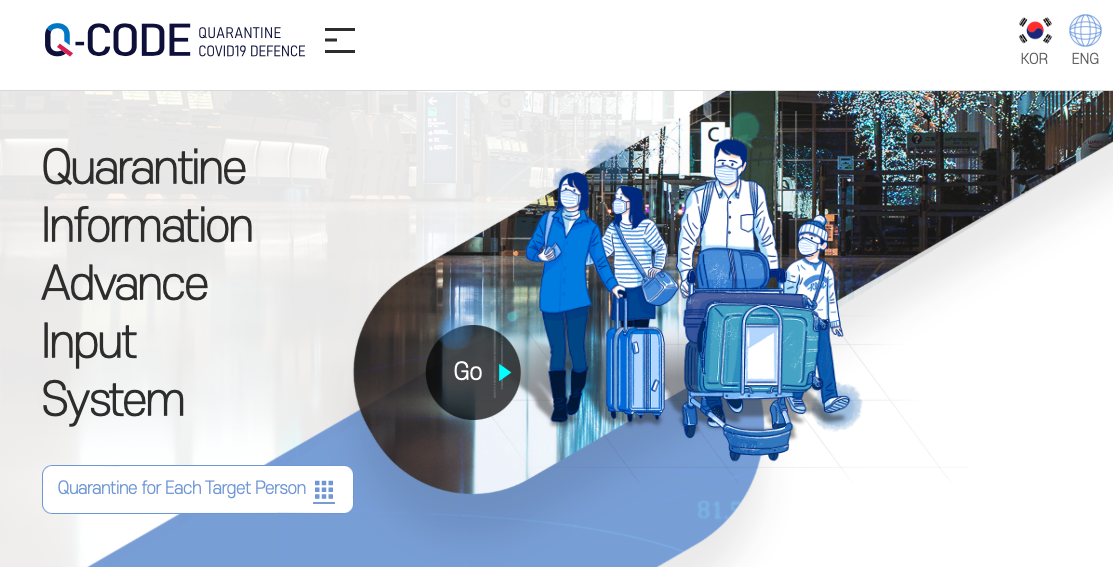 Target Persons for Input of Q-Code: Every person who plans to enter the Republic of Korea regardless of their purpose, such as tourism, Visiting family, etc. (Both Korean nationals and foreign nationals are included)

Preparation to Input Q-Code


(Mandatory) Valid Passport

(Mandatory) Valid E-mail address

(Mandatory) Valid Airline Ticket

(Mandatory) Valid "Confirmation of Covid-19 PCR Negative Test result" within 48 hours.

(Selective) Valid "Certificate of Covid-19 vaccination"

(Mandatory) Health Condition Information


Registration Procedure by STEP

You need to access Q-Code and start to submit information before boarding. Once you submit all the Information correctly, your QR-Code will be issued.

You can present your QR-Code (both printed on paper or captured with electronic device) to quarantine officer at the airport. Then you can receive quick quarantine services.